Best solid wood computer desk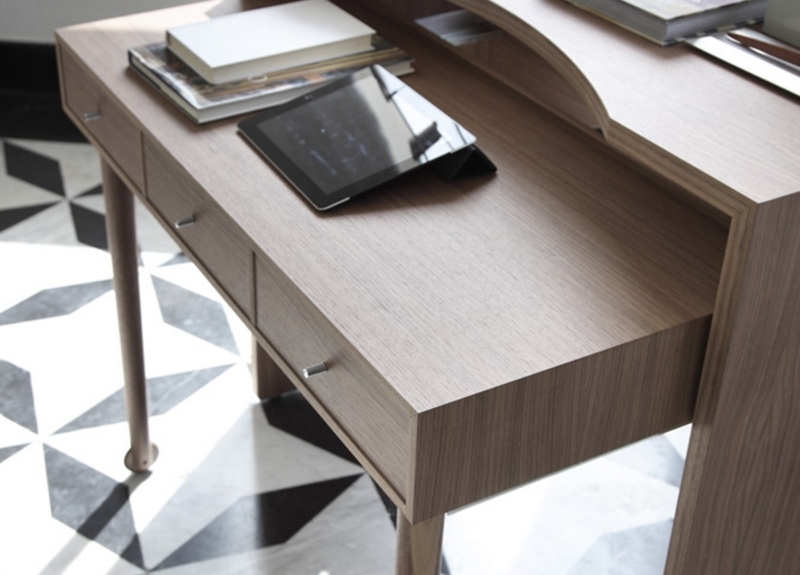 Scrivano Porada is a oak solid wood computer desk transforming table (written and computer) from an Italian manufacturer. The model has a complex design: a pull-out tabletop on high legs with casters, with three drawers with push-button handles.
The add-on is used as a monitor stand or a place for a table lamp. Such furniture is suitable for a bedroom setting.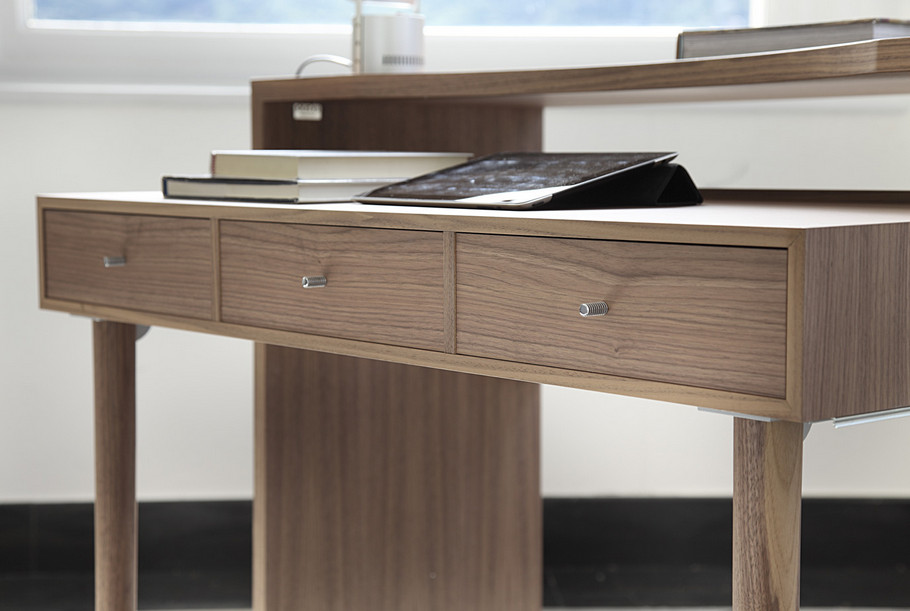 Despite the small size of the table, it is pleasant and comfortable to work behind it.
Three drawers are used for storing small accessories, office supplies. The product is compact, the specific weight of the table is average, so there will be no difficulties during transportation.
Pros:
compactness;
rational use of free space;
stylish design;
environmental Safety;
compliance with technological quality standards.
Minuses:
little work space;
high price.
Functions:
storage of small parts, office supplies;
used as a writing and computer desk.
Specifications:
material (natural oak);
color (natural oak, wenge, walnut);
height – 106 cm;
width – 90 cm;
depth – 45 cm;
weight – 51 kg;
type – straight.
Equipment:
console with three drawers;
pull-out table top.
Accessories:
roller mechanisms;
handles-buttons.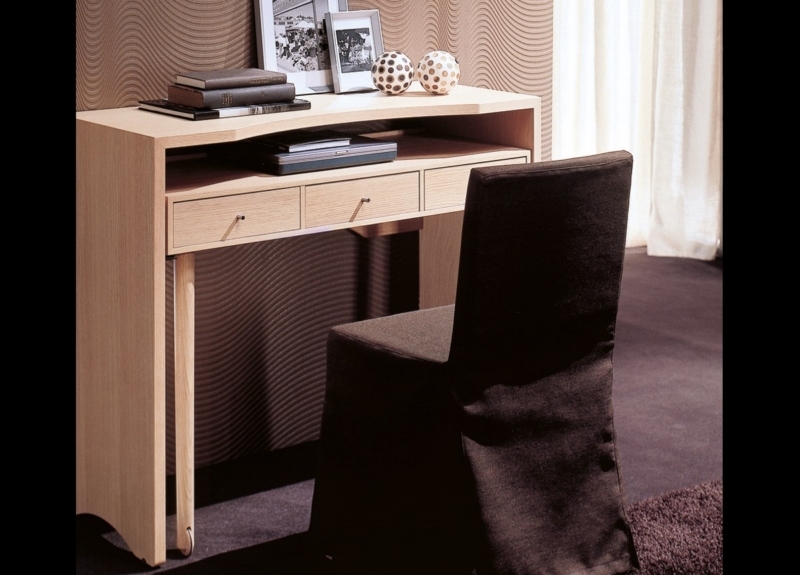 Features of solid wood computer desk
The peculiarity of the product lies in the material of execution. For the production of the structure, natural wood of various species is used. This is what provides versatility, reliability, durability, environmental safety and aesthetic qualities. But solid wood models are quite expensive and are sensitive to moisture. However, with a careful attitude and proper care, they will last for more than a dozen years. In addition, wooden pieces of furniture never go out of fashion, and go well with different interior styles.
The disadvantages of such products include the following.
High price. High-quality products made from natural wood are expensive and not every customer can afford them. The most expensive are oak, beech, mahogany, larch, maple and wenge structures. A product made of pine or birch will cost a little less for the consumer;
Permanent care. Many owners of such beautiful furniture consider the exactingness of natural wood in constant care to be disadvantages. The surface of this material must be treated with special antiseptic impregnations from time to time. You should not neglect these actions, otherwise the natural material may fade, crack, or become a haven for annoying tree parasites;
The negative effect of moisture. Natural wood furniture is not recommended to be placed in rooms with high humidity. This can lead to the material swelling and hopelessly losing its visual appeal. Of course, some breeds are less susceptible to the negative effects of moisture, but they should also not be located in such conditions, since experiments with such expensive and beautiful furniture are impractical.
5 Photos of the Best solid wood computer desk