Small computer desk Wonder Worker Newton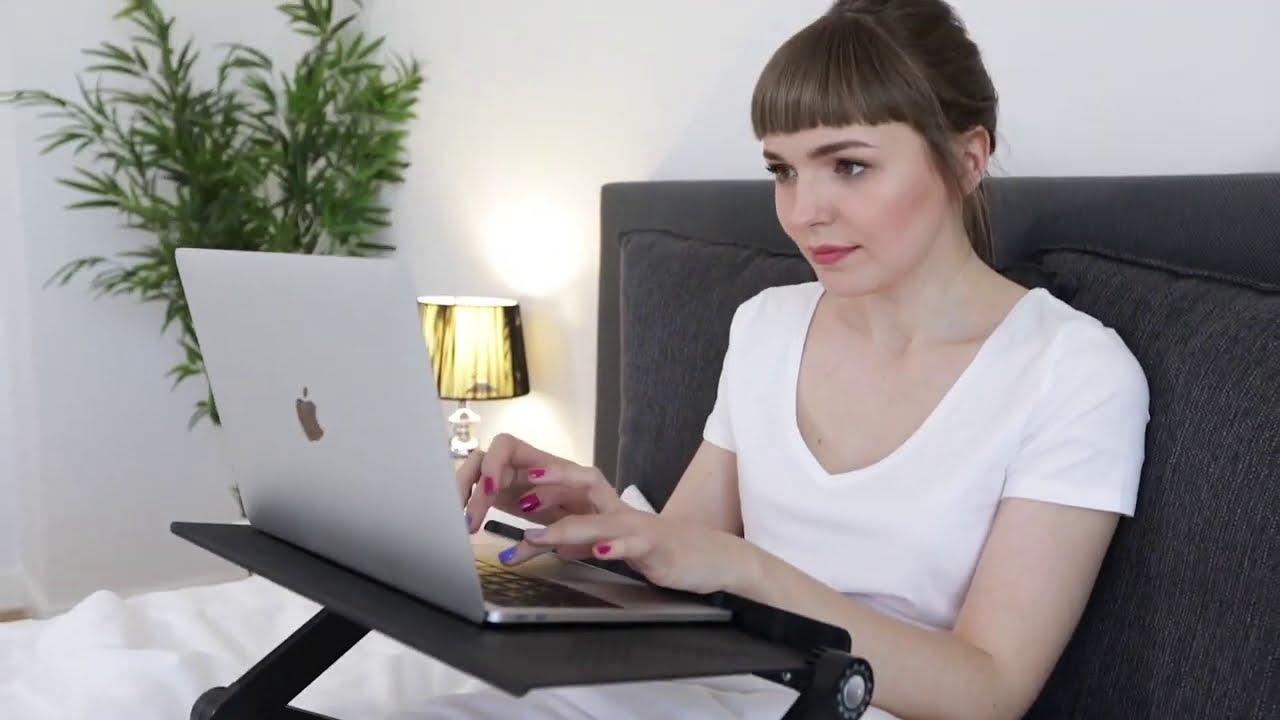 Small computer desk Wonder Worker Newton full aluminum side table that fits laptops up to 17 inches. The model can have as many positions as you have enough imagination. Its legs can be bent as you like: the manufacturer offers six positions, one of which is suitable for the table and one for floor placement of the gadget. The dimensions of the table top are 27×42 cm, the degree of inclination can be whatever. The height of the legs is from 4 to 48 cm. It can serve as a bedside table.
The small computer desk is profusely perforated, which contributes to the rapid cooling of the laptop on it. However, there are no additional coolers for this, although if you really want them you can attach them. There is a convenient restraint, thanks to which the laptop will not fall when the surface is inclined too much. You can fold the table and take it with you, it weighs only a kilogram.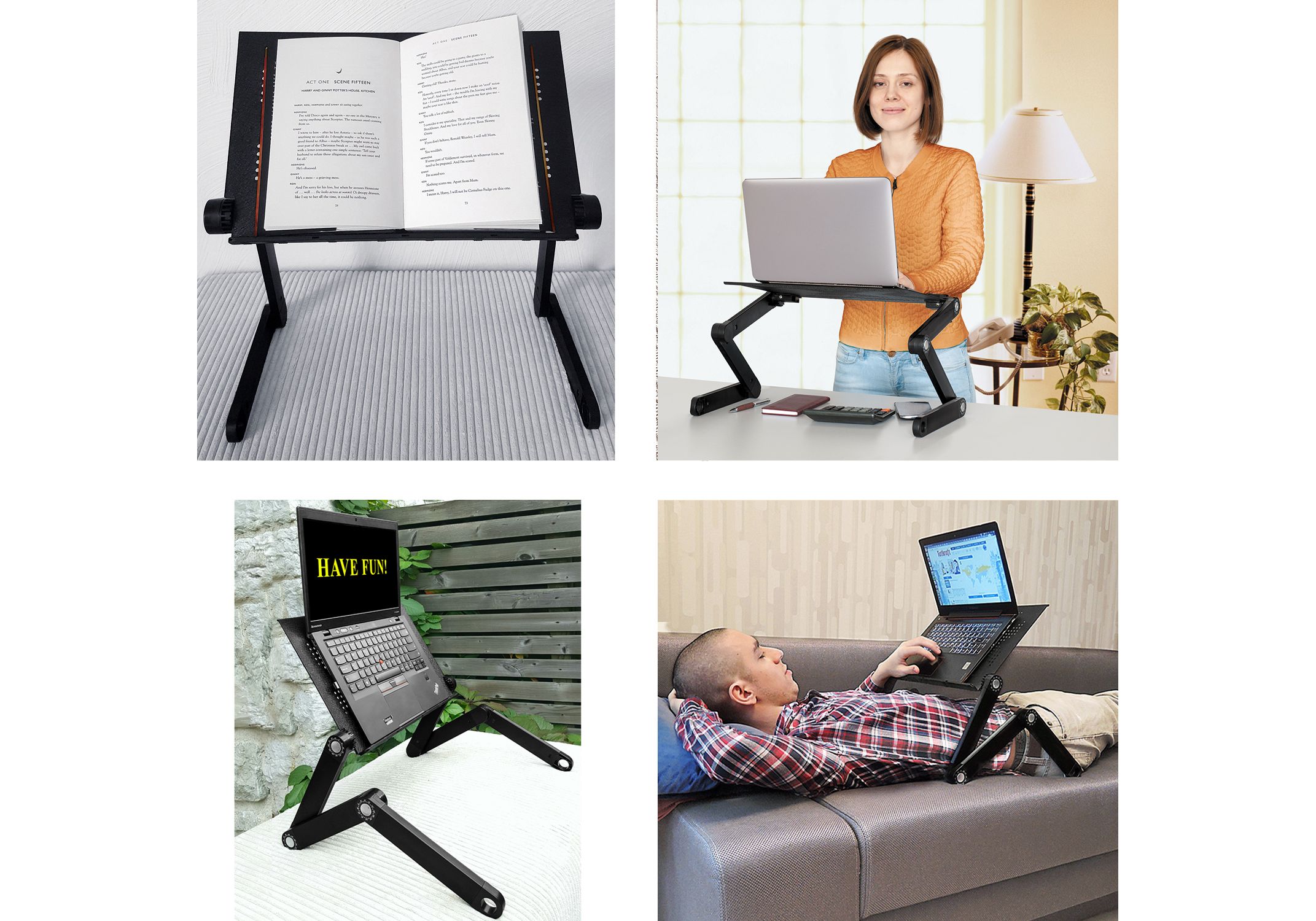 Advantages
It does not take up much space when folded;
The metal surface removes heat well;
There is a mouse stand; Fits any laptop;
Not very heavy;
Tilt angle and height are adjustable.
Disadvantages
I would like to get more color options;
The rubber pads would do the trick;
No fans;
The design seems flimsy;
The tuning mechanism cannot be installed immediately.
Review
Vibrates when typing
I want to start my review with exactly why I had to buy a laptop stand. My last laptop just "burned out". He began to warm up, later became like a fire-breathing dragon and that's it … It's a pity. I will not say that I took care of it, and I did not have a stand for it.
After buying a new laptop, every now and then my hand reaches out to feel, but is it getting warm? There were thoughts to buy a cooling pad, but rather controversial ones. Quite by accident I stumbled upon an ordinary stand with which you can use a laptop while sitting on the couch, even standing, but you don't need to put it either on the couch or on the table.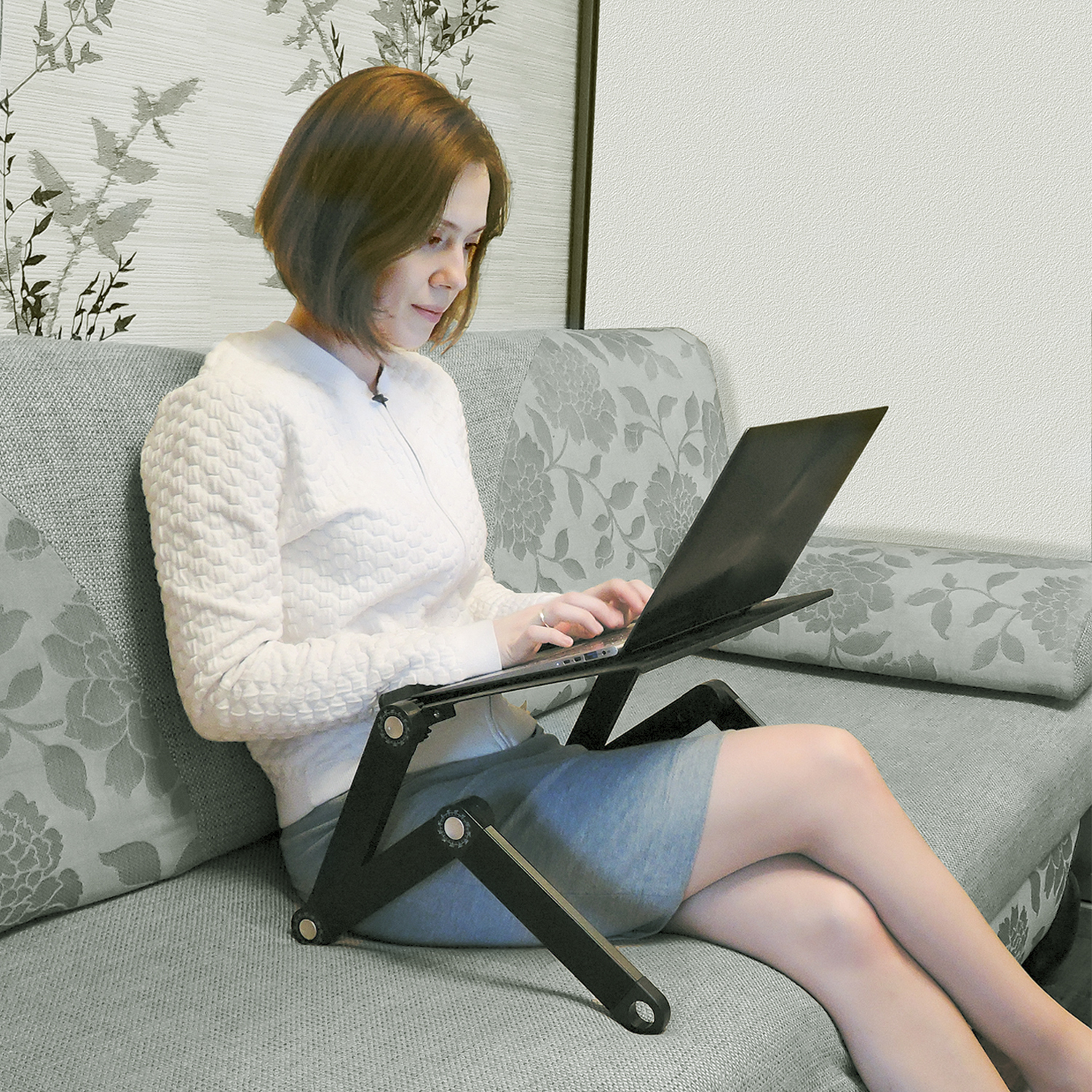 9 Photos of the Small computer desk Wonder Worker Newton